GREENSBORO, NC – Genesis Health & Nutrition Center for Holistic Health, Life Enhancing, and Financial Growth, founded by Dr. Abdel Jaleel Nuriddin is proud to be inducted into the Who's Who by Marquis Publications Board. "It is a distinct honor to be acknowledged by such a renowned publication who identifies seasoned and accomplished industry professionals and honors their contributions to society," said Dr. Nuriddin. "I am truly humbled to be recognized by this distinguished company," Nuriddin continued.
With an impressive BA, MA, and PhD in nutrition from the American Holistic College of Nutrition in Alabama, Dr. Nuriddin also has a doctorate in Naturopathy from Clayton School of Natural Healing. His ardent educational career was born of his desire to see people experience excellent health and reach their ultimate human potential.
Although accomplished through his studies, Dr. Nuriddin considers himself to be a lifelong learner. Over the years he has studied with a number of industry giants such as Mr. John Andrews, a Master Herbalist and Iridologist in the United Kingdom. As a result, Dr. Nuriddin is a Class of 2008 Diplomat of Holistic Iridology via The International Institute of Iridology.
Currently, Dr. Nuriddin is the owner and operator of Genesis Health & Nutrition Center, LLC in Greensboro, North Carolina. He is considered to be a leading national naturopathic doctor and serves his patients with health protocols, supplementation, and educational resources. He is passionate about his work to help others achieve better health.
In addition to his professional career, Dr. Nuriddin is a columnist for the Muslim Journal, the Executive Producer of a weekly live call-in television program, and a nationwide speaker at mosques and university campuses.
"I feel beyond privileged to have the opportunity to actively follow my dream of helping others. To be recognized by a publication like Who's Who for doing so is simply icing on the cake," Nuriddin concluded.
About Genesis Health & Nutrition Center, LLC:
Founded in 1986, Genesis Health & Nutrition Center, LLC has been helping people achieve better physical health and spiritual and financial growth for an improved quality of life. Genesis Health & Nutrition Center, owned and operated by Dr. Abdel Jaleel Nuriddin, takes a holistic, naturopathic approach to health and wellness, focusing on keeping the body clean and nourished with supplements that promote whole body health. Visit www.drnuriddin.com to learn more.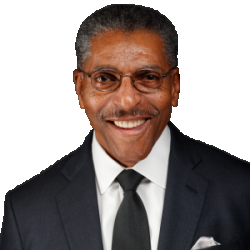 Latest posts by Dr. Abdel J. Nuriddin
(see all)