Dr. Abdel Jaleel Nuriddin, Naturopathic Doctor, Doctor of Nutrition, and Personal Growth Coach was recently selected as Top Naturopathic Doctor of the Year for 2023 by the International Association of Top Professionals (IAOTP) for his outstanding leadership, dedication, and commitment to the industry.
Inclusion with the International Association of Top Professionals is an honor in itself; only a few members in each discipline are chosen for this distinction. These special honorees are distinguished based on their professional accomplishments, academic achievements, leadership abilities, longevity in the field, other affiliations, and contributions to their communities. All Honorees are invited to attend the IAOTP annual award gala at the end of this year for a night to honor their achievements.
With over three decades of experience as a Naturopathic Doctor, Dr. Nuriddin has certainly proven himself an expert in the healthcare industry. He is considered among his peers as a Top National Naturopathic doctor with an office in Greensboro, NC, also serving patients and clients across the United States and abroad with Health Protocols, Supplements, and Educational Resources.
Dr. Nuriddin's areas of expertise blends holistic health aid via multiple testing techniques to analyze the majority of today's health conditions using but not limited to: Meridian Scans, Electrometry Measurement Devices (PARC EMD), LiveDry Blood Analysis, and Iridology. Most procedures involve detox and cleanse regimens that help the body absorb healthy nutrients, resulting in enhanced cellular health.
Before embarking on his career path, Dr. Nuriddin attended the Clayton School of Natural Healing, where he obtained his degree as a Doctor of Naturopathy. He obtained a Ph.D. in Nutrition from the American Holistic College of Nutrition.
Throughout his illustrious career, Dr. Abdel Nuriddin has received many awards and accolades and has been recognized worldwide for his accomplishments. This year he will be considered for the Lifetime Achievement Award and to be featured in TIP (Top Industry Professionals) Magazine. He will be honored at IAOTP's annual awards gala at the NYC Plaza Hotel this December for his selection as Top Naturopathic Doctor of the Year.
In addition to his successful career, Dr. Nuriddin has his own line of nutrition products manufactured exclusively for his company Genesis Health & Nutrition Center. Dr. Nuriddin, endorses Alka-Viva the Vesta H2 Water Purification SystemTM, which provide high-quality alkaline water systems. These items assist individuals in achieving great outcomes with a variety of health issues. Dr. Nuriddin incorporates a variety of testing procedures, health evaluations, protocols, and supplements to address heart, arthritis/inflammation, diabetes, high blood pressure, mental function, weight management, nervous system, detox and cleanse purification regimens that aid the body in better nutrition, health maintenance, and building better health.
Dr. Nuriddin's products are safe and effective and aids in the development of improved health. Our nutritional supplements promote bodily health by assisting in metabolic processes such as digestion, circulation, and excretion.
The President of the International Association of Top Professionals (IAOTP), Stephanie Cirami, stated: "Choosing Dr. Nuriddin for this honor was an easy decision for our panel to make. He is inspirational, influential, and a true visionary and thought leader. We cannot wait to meet him and celebrate his accomplishments at this year's gala."
Looking back, Dr. Nuriddin attributes his success to his perseverance, work ethic, and the mentors he has had along the way. When not working, he enjoys traveling and spending time with his family. Today his intent is to inspire and influence those getting into the field.
For more information please visit: https://drnuriddin.com/about-dr-nuriddin/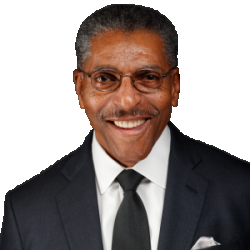 Latest posts by Dr. Abdel J. Nuriddin
(see all)