Say goodbye to muscle aches and pains with Protease-SMAE, the highly effective supplement designed to promote overall wellness and support muscle pain and fatigue after exercise. Our unique formulation includes enzymes, vitamins, minerals, and herbs, all working together to help you feel your best.
One of the key benefits of Protease-SMAE is its antioxidant support. Our formula contains essential vitamins and minerals like Vitamin A, Vitamin C, Vitamin E, Zinc, and Selenium, all of which help to scavenge and correct oxidized molecules, preventing free radical damage in the body. Additionally, our comprehensive antioxidant blend is specially designed to promote overall wellness and support your body's natural defense systems.
Our all-natural formula is packed with powerful ingredients like rutin, turmeric, quercetin, and hesperidin, which have been shown to support overall wellness and reduce muscle pain and inflammation. And with our proprietary blend of pH balanced proteolytic enzymes, including bromelain and papain, improved muscle performance and reduced recovery time after exercise are common.
Whether you're a serious athlete or simply looking to support your overall health and wellness, Protease-SMAE is the perfect addition to your daily routine. A supplement like Protease-SMAE provides muscles with the nutrients and minerals needed to recover quickly and effectively.  
What's in Protease-SMAE?
PROTEASE-SMAE is loaded with muscle-boosting ingredients, including:
Vitamin A
Multiple studies confirm that vitamin A is a critical part of the muscle-building process. Specifically, it is utilized during the synthesis of testosterone and protein – both heavily involved in the breakdown and rebuilding of muscle tissue. Studies also confirm that vitamin A can cross the blood testis barrier – evidence for its involvement in testosterone creation. It's also involved in bone development, which is important for stabilizing muscle tissue.

Vitamin A is also a powerful antioxidant and can prevent damage caused by free radicals. This helps minimize cellular damage, including muscle cell damage.


Vitamin C
Vitamin C is well-known for its immune system support, but it can also support tissue creation inside the muscles. Specifically, vitamin C is essential for collagen production – a tough chain of proteins that serve as durable connective tissue in the muscles, bones and skin.

Vitamin C is also effective as an antioxidant and can prevent damage due to oxidative stress.


Vitamin E
Vitamin E is yet another powerful antioxidant packed inside Protease-SMAE. It has another purpose in muscle formation, as it is an essential nutrient for plasma membranes. Vitamin E is used to repair these membranes, which serve as the cell's protective outer layer.

As muscle cells are more likely to suffer plasma membrane tears, the body uses a lot of vitamin E to maintain our muscle tissue.


Zinc
Zinc is one of the body's most utilized nutrients, as it's needed for hundreds of enzymatic and bodily functions. One of those important muscle-related functions is the formation and regulation of testosterone. For optimal muscle growth, optimal testosterone levels are required. Zinc helps with that.

And because it's necessary for an array of enzyme functions, zinc is important for proper cellular formation, division, and maintenance. This is all necessary for better muscle growth.


Selenium
Selenium is a mineral also used in the creation of certain hormones. It's most important for androgen production, which itself leads to testosterone. Selenium is also incorporated into antioxidative proteins and also helps the immune system regulate oxidative stress.


Tzyme protease blend
Protease-SMAE contains a mix of proteolytic enzymes, needed for the proper digestion and absorption of proteins. These enzymes are taken from a couple of sources, including bromelain and papain. By supplementing with digestive enzymes, Protease-SMAE can replace the natural loss of digestive enzymes that are lost with age.
Antioxidant blend
In addition to the ACE vitamins and selenium, Protease-SMAE contains an additional mix of antioxidants. These are sourced from various beneficial botanicals, including kelp, Irish moss, rutin, grape seed extract, rose hips, turmeric root, Asian ginseng, eleuthero, ginkgo biloba, green tea and flaxseed, among several other sources.

Together, these antioxidant boosters can minimize cellular attack by free radicals and reduce risk of chronic cardiovascular conditions and cancer.
Does PROTEASE-SMAE include any allergens or irritants?
Protease-SMAE is free of common allergens and irritants, including peanuts, soy, dairy, lactose, wheat and sugar. Our aim is to offer supplements that stimulate better health, not an allergic response.
*These statements have not been evaluated by the Food and Drug Administration. This product is not intended to diagnose, treat, cure, or prevent any disease.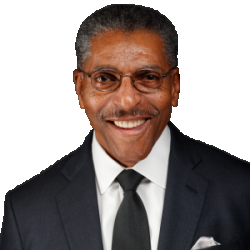 Latest posts by Dr. Abdel J. Nuriddin
(see all)